It is with great sadness that we have learned of the passing of Dr. Robert (Bob) Mauro. Many alumni have taken part in exchange programmes between the United States and Ireland due to the hard work and dedication of Bob's efforts.
Dr. Mauro led the Global Leadership Institute in Boston College and has had a long affiliation with both Ireland and Boston.
Ar dheis Dé go raibh a anam dílis.
Below text is taken from Boston College: https://www.bc.edu/content/bc-web/bcnews/campus-community/announcements/in-memoriam-robert-mauro.html
Robert Mauro, who contributed to the rise of Boston College's international profile as director of the University's innovative Global Leadership Institute (originally the Irish Institute), died on October 31. He was 46.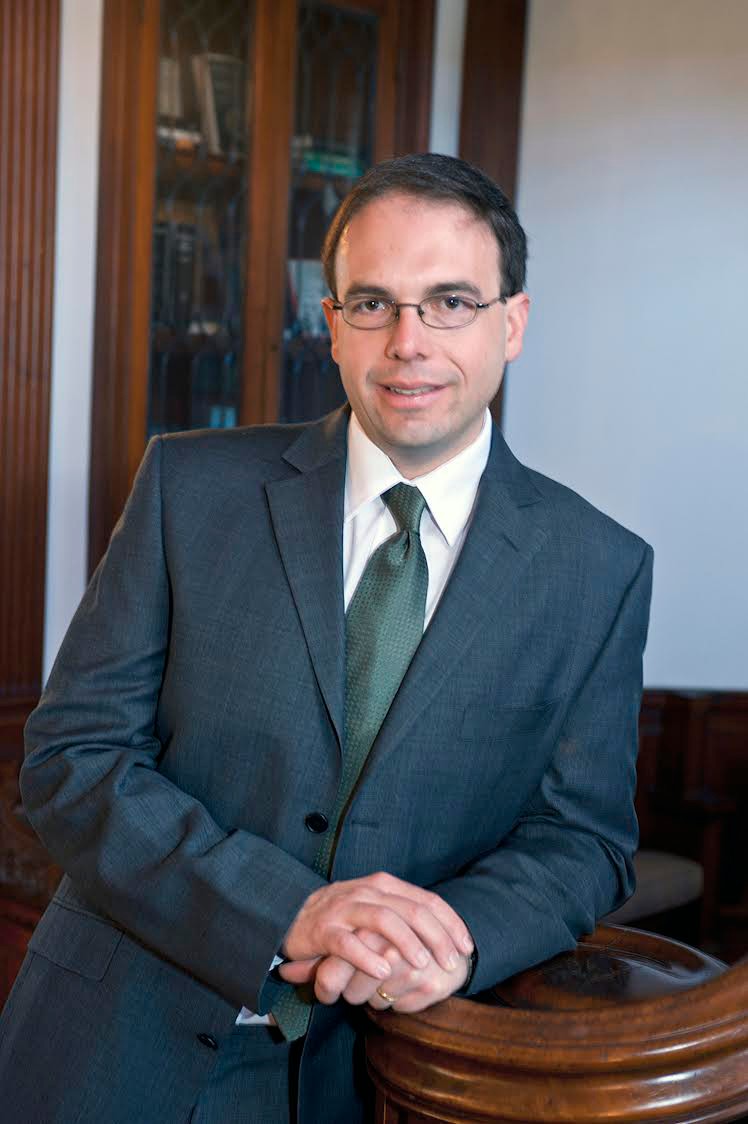 Dr. Mauro joined BC in 2011, bringing his experience as a political scientist and academic administrator who had done extensive work in Irish social and political relations. As director of the Irish Institute—launched in 1998 and formerly known as the Center for Irish Management—he oversaw the design and implementation of its highly acclaimed political, educational, and corporate exchange programs for leaders from Ireland and Northern Ireland, offered as a means of helping build lasting peace and prosperity. The institute also held conferences, seminars, and meetings, supported by funding from Congress, and in collaboration with the United States State Department's Bureau of Educational and Cultural Affairs.
Three years later, the institute began expanding its geographical scope, offering leadership training to professionals from around the world—notably the Middle East and North Africa—in areas of business, management, social sciences, and natural sciences. In the summer of 2014, the inaugural Global Leadership Institute (GLI) program welcomed M.B.A. students from the Gulf University of Science and Technology in Kuwait for a session on international business development. A cohort of Brazilian business professionals attended the second GLI program, on innovation and social media.
In an interview that year with the Boston College Chronicle, Dr. Mauro cited several factors for the institute's new direction, particularly shifts in America's geopolitical priorities and the world's regional economies. Once the 1998 Northern Ireland peace agreement was in place, he noted, the U.S. turned its attention to other parts of the world, or to matters at home, and resources for work such as that being done by the institute were simply not as available.
"Situations and needs never stay constant in this field. There are certain realities we have to face, which are that some resources and opportunities are simply not present in the way they once were. So we've asked ourselves, 'Are there elements of the Irish Institute's model that are appropriate, and can succeed, outside Ireland and Northern Ireland?' We believe the answer is 'Yes.'"
Exemplifying this new direction, in 2016, the GLI hosted a leadership program for Kuwaiti youths and formed a partnership to assist Bahrain-based Arabian Gulf University in developing a doctoral program in innovation management. Other GLI initiatives included a program to assist in the professionalization of Mexico's police force.
But the institute retained its ties to, and interest in, Ireland in the midst of various political and economic changes, including Ireland's emergence as a landing place for major technology firms and the advent of Brexit.
In 2018, the GLI hosted policymakers, legal experts, academics, developers, and others involved with cybersecurity in government institutions, the private sector, law enforcement, and advocacy groups from Ireland and Northern Ireland for an 11-day program in Washington, D.C., and Boston. In collaboration with the Consulate General of Ireland in Boston, the institute held a series of fireside chat-style events in which Dr. Mauro discussed current events and trends with prominent Irish governmental and business figures.
Such activities reflected the GLI's view of Ireland as both a "transatlantic bridge" connecting the U.S. with Europe and a rising global leader in its own right. As Dr. Mauro explained in a 2020 BC Chronicle interview, these and the institute's other endeavors helped cultivate a highly favorable impression of the University in Irish circles.
"BC has a reputation of being able to find resources, bring people together, and get things done," he said.
"Bob Mauro brought together leaders in academia and the private and public sectors on both sides of the Atlantic over the past 12 years, and he was an indispensable leader for Boston College in both the Republic of Ireland and in the North," said Provost and Dean of Faculties David Quigley. "His global collaborations opened new possibilities for our students and faculty, and he was always eager to explore new horizons.  His many friends around the world will long remember his legacy in the programs he launched and the partnerships he enabled."
"Bob worked diligently to build bridges between communities in Ireland, Northern Ireland, the United Kingdom, and here in the United States," said Robert Savage, a professor of the practice in the History Department and member of the Irish Studies faculty. "Much of his work focused on hosting meetings, conferences, and events that encouraged practical partnerships between a variety of individuals and organizations. Throughout his tenure at BC, he earned a well-deserved reputation for developing innovative programming and bringing politicians, civil servants, educators, and business people together to encourage meaningful dialogue and partnerships. He was a wonderfully warm, imaginative, and engaging man who will be missed by all of us in Irish Studies."
Michael Cronin, academic director for Boston College Ireland, said, "Bob was unstinting in his work, and made a massive contribution to relationships on the island of Ireland, and also amongst the Irish-American community in the Boston area. Bob was always welcoming, hard-working, friendly, and thoughtful. He put huge care and effort into ensuring that the relationships that he built endured. His work with the Irish Consulate in Boston, the UK Consulate there and the U.S. Embassy in Dublin brought many different programs and visitors together and ensured that the spirit of the Irish Institute continued."
Cronin added that Dr. Mauro was a key figure in the Boston College Business Council that brought business leaders in Ireland and Boston together twice yearly, and delivered a host of important connections that have benefited both countries in important ways.
"Bob will be sadly missed because of his commitment, his intelligence, his boundless energy, and his deep sense of friendship. He was always multi-tasking and seemingly never stopped, but in all that effort he crafted an important series of relationships, friendships, and opportunities that allowed all corners of the island of Ireland to come together and engage fruitfully with Boston and the U.S."
A native of Medford, Dr. Mauro earned degrees from McGill University and the University of Massachusetts at Dartmouth, and held a doctorate in political science from the Rockefeller College of Public Affairs and Policy at the State University of New York in Albany, where he completed a dissertation investigating the functions of Northern Irish ideology.
Earlier in his career, Dr. Mauro served as a visiting research assistant in political science at Trinity College Dublin and regional conference coordinator for the Political Studies Association, a leading UK-based academic organization.
Dr. Mauro pointed to his post-doctoral research fellowship in the Institute for British-Irish Studies at University College Dublin as a critical experience in his professional development. He helped build an archive of interviews with more than 90 key contributors to the Northern Ireland peace process and the ratification of the Good Friday Agreement. During that time, he participated in workshops designed to develop a more sophisticated understanding of conflict development and resolution through direct comparisons of the Northern Irish conflict with conflicts in Eastern Europe, Central Africa, and Southeast Asia.
"Historical and developmental studies have given me, I believe, a keen sense that beliefs, institutions, and processes have a logic, which is critical to their meaning," he told the BC Chronicle. "Understanding the history and development of Irish and British politics, therefore, helps me to explain contemporary conditions in Northern Ireland and Ireland and to orient my behavior to those conditions in appropriate ways."
Dr. Mauro is survived by his wife, Barbara, and his daughters, Dara and Tess.
Information regarding services will be posted as it becomes available.
University Communications | November 2022
We are so sad to learn of the passing of our good friend Bob Mauro, @BC_Irish_Inst & @GLIatBC. Bob was a wonderful colleague who helped us showcase the best of NI. We will sorely miss his professionalism, creativity & warmth. We send our deepest sympathies to his wife & children. pic.twitter.com/XxoZ1O7hKG

— NI Bureau (@NI_Bureau) October 31, 2022
We are deeply saddened to learn of the passing of our dear colleague and great friend of Ireland, Dr. Bob Mauro. He will be greatly missed by all who knew him.
Ar dheis Dé go raibh a anam dílis. pic.twitter.com/p6E0w6s0yk

— IrishConsulateBoston (@IrelandBoston) October 31, 2022
I am deeply sorry to hear of the passing of Dr Bob Mauro @BC_Irish_Inst @BCDublin Bob was an exceptionally talented convenor & saw the value in exchange and constant education. Condolences to all his family and friends. @IrishUSAlumni @Robert_Mauro @USEmbassyDublin @USAmbIreland pic.twitter.com/Rhe9DQdXNL

— Chris MM Gordon (@chrismmgordon) October 31, 2022